During the Christmas season, it is just right to expect the hassle and headache caused by the events around you. There's the whole day rush hour, the crazy long lines to almost everywhere and the inflation of your monthly expenses. Amidst that, I tend to look forward to my workplace which is evidently more relaxed than on normal days.
Everyone's on vacation and that gave me a break on seeing the people that I hate, or just people in general. Work load is lighter as there's no one to make requests and we can take longer breaks with the absence of our supervisor. Days like these are hard to come by so why not make good use of it instead of staring at the computer all day?
We spent it by trying out a Thai Restaurant around the area, the ThaiDara Bangkok Street Food. In just one Uber ride, we had a nice Thai street food dinner and I say it's the best decision we made that day. Why?
Pad Thai
---
Pad Thais are just the best. This is like the go-to and safe choice in a Thai menu. Their Pad Thai doesn't have peanuts (or maybe I didn't taste one), but it's really good with its sweet and salty noodles.
Left: Tom Yum; Right: Pad Thai
Tom Yum Noodle Soup
---
This hot and spicy soup is just a necessity in every dinner. This is a sour and spicy combo that breaks the monotony of salty dishes. It'll give you the sour face, but it's the warmth and aftertaste that will get you addicted.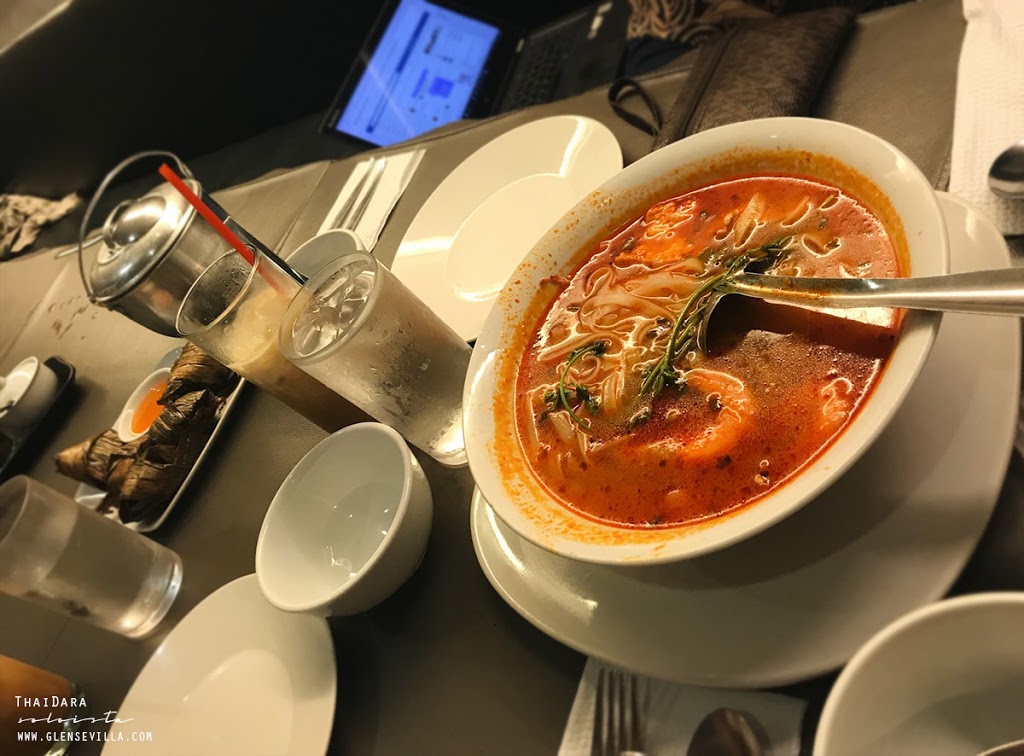 On the far left, there's the rice pot and pandan chicken
Fresh Lumpia
---
A dab of vegetables prevent us from being guilty, like fresh air from a window that you had just opened because the room is stuffy.
Fried Rice
---
The rice that is enough by itself, honestly. I love this rice, it's the type of rice that I'll bring as 'baon'.
Uhmm.. this is chicken. 😁

Pandan Chicken
---
Because who doesn't love chicken?
Crumpled and with circles, I didn't know I grabbed this on our way back
There you go, the Thai food that's worth salivating. Not enough photos because we got BUSY eating. 😆 The meals are good for sharing and we recommend you do because alone it can be pricey. I also noticed the resto has a liking for shrimp, I found it in most of the dishes (minus the chicken of course). And if you do stuff yourself in this resto, don't forget the Thai iced tea, it's a refreshing finale.
ThaiDara Bangkok Street Food
Pasig Branch – Pioneer Center, Pioneer St.
Brgy. Kapitolyo, Pasig City
02 624-9727 / 0917853-7887